I got this blush back in September and I don't know why I haven't shown it since then. I was looking for a cool toned pink blush. Actually I wanted a lighter pink shade but I swatched it on my hand and loved how blendable it was and I didn't have any Chanel blushes so I decided to give it a go.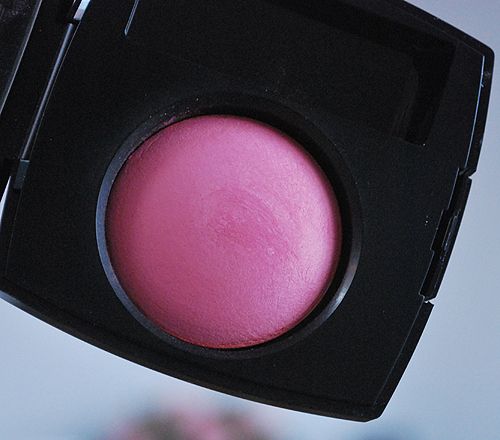 It is very pigmented baked (European version) pink blush. I always forget to apply it with a light hand, luckily it's very blendable:-) At first I thought it was rather cool toned but when I compare it to my other blushes it turns up rather warmer, on my cheeks it looks warmer than for example Dior Pink Reverie 946 (
here
). I always apply my blushes before setting powder but this one lasts much longer when it's applied after powder.
I know I used the same picture four posts ago but you can see how it compares to other blushes in my collection.
<a href="http://www.bloglovin.com/blog/11652975/?claim=3x8tmbhsuca">Follow my blog with Bloglovin</a>