It's finally mine! :-) My lipstick is in color 085 Sugar Plum and it's very pigmented.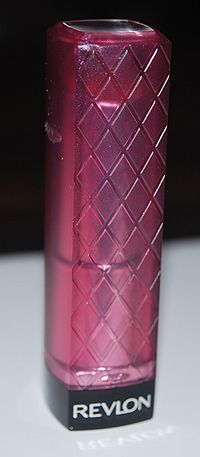 It's so hard to describe this shade. It's actually a combo of pink and plum/purplish.. It looks like a very dark color but in my opinion on my lips it looks very good. Actually I did a little research and in this collection you can find both very pigmented and non-pigmented as well. The very important thing - they are available in so many shades! It was so hard to pick just one :-)
It's a thick lipstick. Actually it was a weird feeling while I was spreading it around my lips but I thought maybe it's because this lip butter inside of it :-)
I like this shape - you don't need a lip liner to contour your lips even if you are currently using a dark shade like me.

Does it dry out my lips? Not at all. Does it moisturize my lips? Maybe a little.
The only defect I found it's the fact that it isn't long-lasting. It lasts on my lips about 2 hours (without drinking and eating). I've been wearing it on my lips everyday since I bought it and I really like it.
I will definitely buy an another shade because I also want to try these non-pigmented colors.