I've never been so tired and overwhelmed with my studies. Can you believe that it's already July and I still haven't finished my exams sessions? Not to mention I started May 31st.. wish me luck! I'm not sure if my studying is worth wasting a lot of time but oh well who cares. I've been trying a few new things this whole month so I would love to share them with you.
so let's start!
Lip Therapy Vaseline with rose and almond oil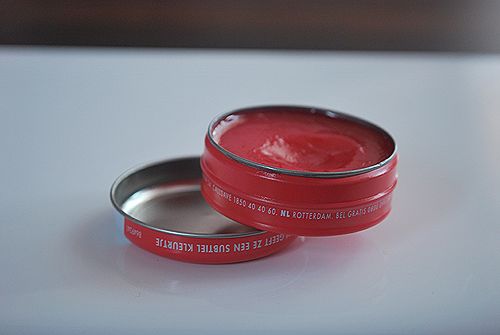 Even it's in a little jar and you have to dig your fingers into this sticky balm I love it! Can you remember the other version of it which I have reviewed as well
click!
? I must admit I've never been a fan of flowery scents (I'm more into sweets;) but I really like how it smells. It is definitely
YAY
but.. there's one but.. actually I love using this balm under a lipstick but this one gives a little tint of pink.. so if the lipstick is a little lighter or so I can't use this balm. So yeah I highly recommend this one but keep in mind that it's really pink so you have to be careful :-)
The Body Shop Born Lippy Pink Berry Lip Balm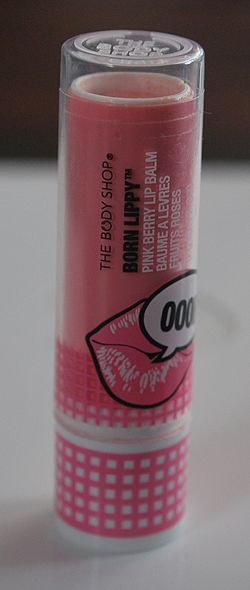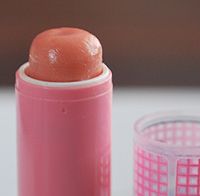 I love The Body Shop products but I've always been disappointed with their lip products because they usually dry out my lips. This lip balm is perfect. It really moisturizes them but it also gives a little tint of very light pink and I'm not a hugest fan of it. But it smells really nice so it's Yay/Nay (because of this tint)
EOS Lip Balm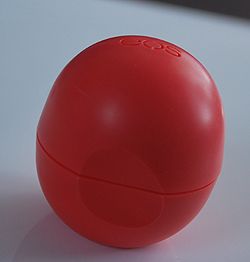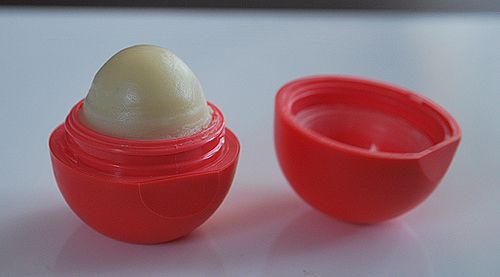 I like it! The packaging is so cute, it smells so beautiful and it keeps my lips moisturized. The only bad thing about it is the fact that these products aren't available in Europe (at least in Poland) so I have to buy it on eBay so it was a little (okay maybe not a little;-) pricey but who cares. Yay!
Essence Studio Nails 2in1 cuticle remover gel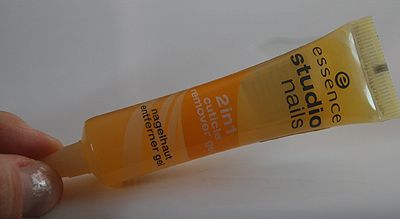 It is cheap and it really works for me. It removes cuticles very well and isn't sticky! Highly recommended. Yay
The Body Shop Chocomania Beautifying Dry Oil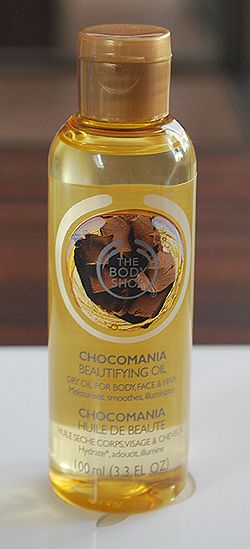 Can you remember the oil which I reviewed in my May 2012 Yay and Nay post (
click!
) ? I love it so much so I purchased a chocolate version of it as well. Like I said I use it for my hair and face and it really works.
Yay
The Body Shop Pink Grapefruit Body Mist
It smells like grapefruits! It is so fresh and just perfect for summer! Non-sticky! Yay
Too Faced Shadow Insurance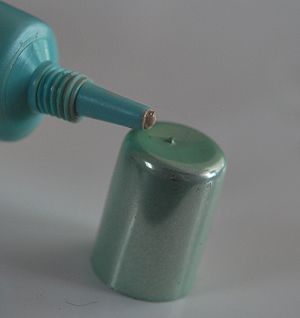 Like I said in my latest post my skin is so oily including my eyelids but yeah of course this brand isn't available in Poland as well so I bought it on eBay. I like it. Maybe it's not the best eyeshadow primer but it works at least for couple hours. Yay/Nay
Sephora Waterproof Eye Makeup Remover
I don't use waterproof products because I hate removing them. I've bought recently a waterproof eyeliner so I had to buy something to remove it from my eyelids and as far as I remember I've always been using a Clinique makeup remover but this time I wanted something cheaper than it and I purchased the Sephora one. I loooooove it! It removes eyemakep so easy and doesn't leave this oily-weird feeling on lids so yay I think I found the best waterproof eye makeup remover. Yay!!!
So actually there's no nays. Yay for that! :-))
I wish you a happy July and I can't wait to finish my exams (and thesis!!!) because I still have some thins which I want to share with you :-)