Guess who's back! :-) Everything has been fixed and my MacBook is fine :-)
I've been using recently Macadamia Natural Oil hair products and I love them so much! I was kinda curious of them because everyone seemed to be very glad with them and I was looking for something new (I still love my John Frieda Repair products but sometimes I like to change my everyday shampoo and conditioner).
I decided to purchased these travel size products.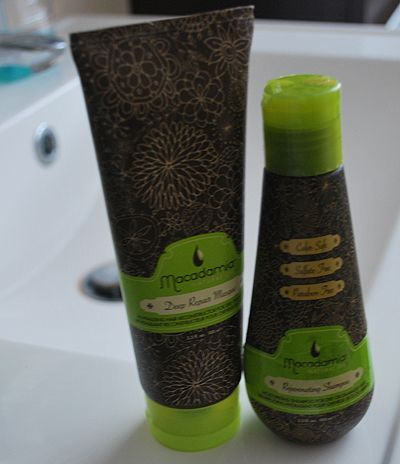 Deep Repair Masque and Rejuvenating Shampoo
It's a good shampoo but actually it isn't the must have product. It works well, smells really nice but I wasn't really amazed at results after using it. But I love this masque so much! I will totally repurchase it! You just need to leave it for 7 minutes (once or twice a week) and after that your hair will feel amazing! It is soooo sooooft and gorgeous I just really can't find right words to describe it! It's an amazing masque!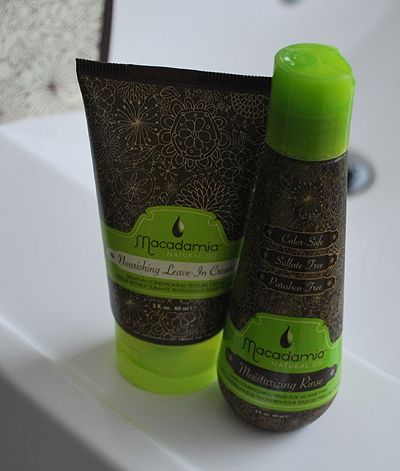 Nourishing Leave-In Cream and Moisturizing Rinse
I like this leave-in cream so much but at the first time I used a little too much of it and it made my hair looks greasy but after that I just try to use it properly and it makes my hair looks better and actually it helps at drying it out! This rinse is a very quick hair treatment - you just leave it on your wet hair after using a shampoo for 30-60 sec - it also works really well and doesn't make your hair tangle.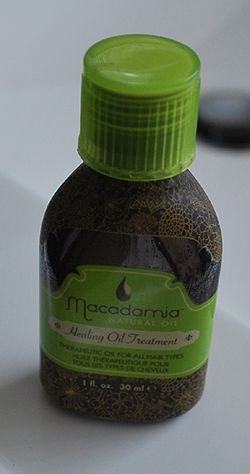 I like using oils so I couldn't resist to try this one out as well. Actually I have to admit it works better than moroccan oil - don't get me wrong, moroccan oil is great but my hair becomes greasy so fast (I hate my oily skin :/) and it seems to be lighter. It also helps at drying out hair!
Have a lovely week!
And the worst part..... I'm not taking my camera to Portugal. Why? Because I don't have a free room in my luggage and this thingy weighs a lot... but don't worry I'll be blogging! :-)