Hello :-)
Can you believe it's already December? I cannot! Christmas is just around the corner so it's definitely time for my yays and nays!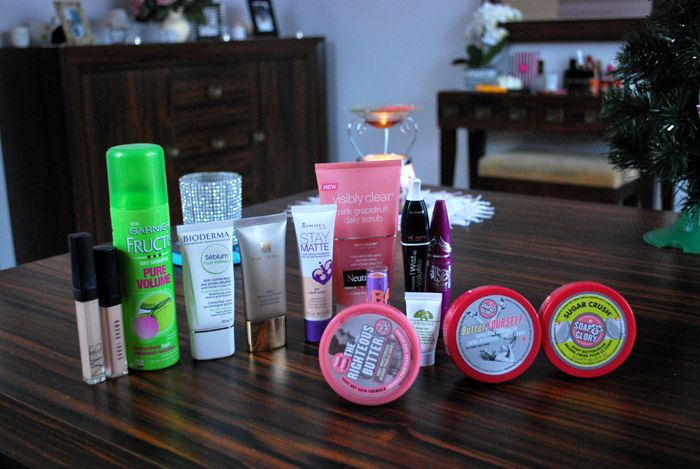 NARS Radiant Creamy Concealer in Vanilla & Bobbi Brown Tinted Eye Brightener in Light Bisque 2
I've already raved about this concealer
here
but I just realized that I didn't show you how it works on me. Like I said, it was a little too dark for me but I paired it with Bobbi Brown Tinted Eye Brightener in Light Bisque 2 and this combo works great! They have become my life saviors and I can't live without them.
YAY
What's your favorite concealer?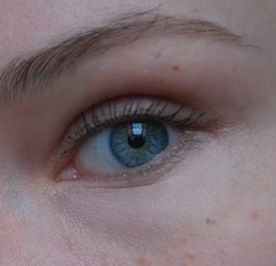 Garnier Fructis Pure Volume Dry Shampoo
My favorite dry shampoo is Batiste Blush but someone has recommended this one to my and I decided to give it a go. It doesn't work at all. My hair wasn't even that greasy when I tried it and this dry shampoo made my hair look flat and even more greasy. Definitely
NAY
.
Bioderma Sebium Pore Refiner
You might already know that Bioderma is my favorite skin care brand and I always try out their new releases. When I saw this pore refiner I knew I had to get it. It supposes to tighten the pores and refines the skin texture. I must admit I haven't noticed any spectacular difference in pore size from using this product but it actually mattes my skin perfectly! I wear it along with my current favorite Estee Lauder Matte Perfecting Primer (review
here
) and this combo keeps my face matte for about 6 hours which is amazing!
YAY!!!!!!
Rimmel Stay Matte Lightweight Shine Control Foundation in 091 Light Ivory
I am always on the hunt for a perfect foundation. I've found a perfect one recently (GA Maestro!) but it is really expensive here ($101!!!) so when I don't have to look perfect;) (two days every week) I switch to my favorite BB cream (Maybelline for oily skin - review
here
). I am running out of it so I decided to try out this Rimmel Stay Matte foundation because a) it's really light - perfect for winter, b) it says it's lightweight. Oh my was I wrong.... it is very light indeed, perfect for my pale skin but its is very very heavy and it gives full coverage. Have I already mentioned how heavy it is?! It doesn't give me any flawless look (which I would expect from full coverage foundations (which I'm not a big fan of)). It makes me look greasy and I swear I applied it with light hand.
NAY
Neutrogena Visibly Clear Pink Grapefruit Daily Scrub
It has an artificial scent of grapefruit which isn't too nice. I got it because I really liked Neutrogena Daily Scrub for acne prone skin. I like it but I prefer harsher scrubs. It reminds me of St. Ives Fresh Skin Apricot scrub. I am going to use it up but I will not repurchase
. YAY/NAY
Maybelline Baby Lips lip balm in Peach Kiss
It dries out my lips like crazy
. NAY
Bourjois Mascara Twistup the Volume 2-in-1 and Maybelline The Falsies Flared Mascara
I've recently switched to drugstore mascaras because I'm not too keen on spending almost $50 for a mascara every month. I've tried two new mascaras since my last Yays&Nays post. I've always wanted to try the
Maybelline The Falsies Flared
mascara which has been recommended to me on Twitter. It does stick my eyelashes together and doesn't lengthen them at all. It also smudges like crazy.
NAY
The second mascara I've tried was Bourjois Twistup the Volume 2in1 mascara. It is designed to be two in one mascara. Its wand changes shape - the first one adds some length, while the second one adds volume. I must say I am impressed with this product. It doesn't stick my eyelashes and it made them look so long! They hit my browbones but this mascara doesn't smudge during the day. It does smudge a little on my eyelid while applying though. I love it and it has officially become my favorite drugstore mascara. YAY
1 defined length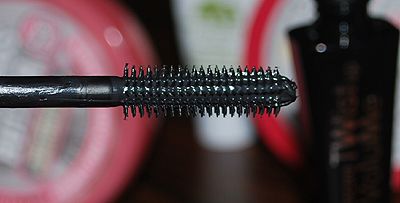 2 volume oversize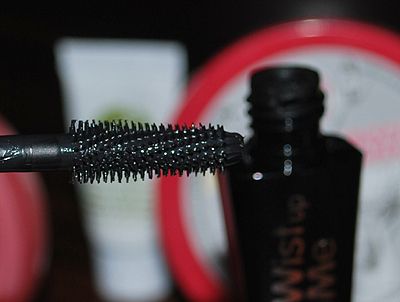 bare lashes

Maybelline The Falsies Flared mascara (curled with Shiseido eyelash curler)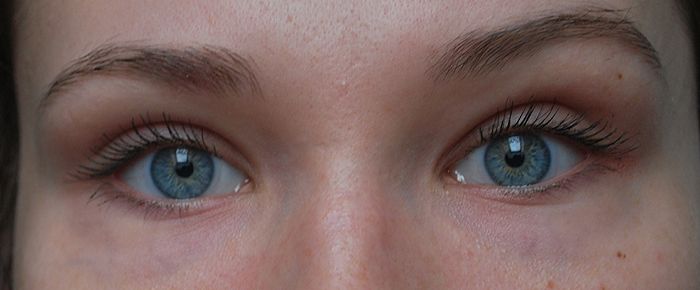 Origins Drink Up 10 Minute Mask
I have heard a lot of this mask and I finally decided to get a sample size on eBay. I have to admit that after rinsing off I didn't notice any spectacular effect and I didn't know what all the hype was about. I have to remind here that my skin isn't dry at all but oily skin also needs to be moisturized. Next day in the morning I noticed that my skin was very smooth and glowing. I will definitely repurchase it. YAY
Soap&Glory The Righteous Butter, Sugar Crush and Butter Yourself
I am a big fan Soap&Glory products and I was excited to get this Good, Butter, Best set of their three trial size body butters. The Righteous Butter has this classical Soap&Glory scent, Sugar Crush smells like limes? lemons? and sugar. It is very sweet. Butter Yourself smells like figs and sugar. They all fades after applying but you can still smell a slight scent of them. They all are great moisturizers and I will repurchase them. YAY